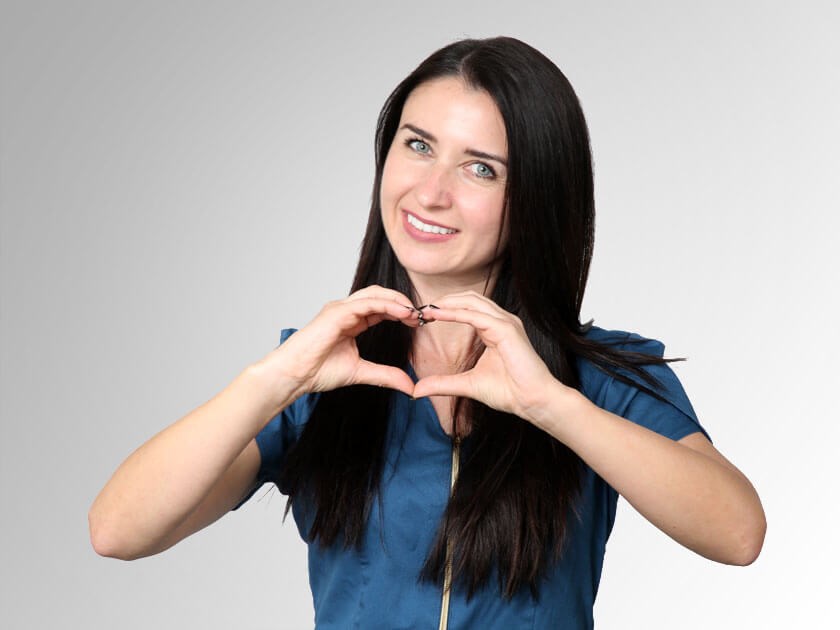 Dr. Hannah Butenko, originally from Belarus, moved to Chicago, IL in 2005 before relocating to Florida in 2017. Now practicing at SEDA Dental of Pompano Beach, Dr. Butenko offers superior dental care to area patients. Dr. Butenko is a firm believer in the importance of providing comprehensive, compassionate, gentle dental care, helping patients to create a positive lifelong association with oral health. To remain abreast of advances in the industry, Dr. Butenko attends lectures, workshops, and continuing education courses in both Europe and the United States.
After receiving her Bachelor of Science in biology from Loyola University in Chicago, IL, Dr. Butenko completed her Doctor of Dental Medicine at the University of Illinois.
Though she provides an array of dental services, Dr. Butenko is especially skilled at general dentistry. Dr. Butenko states that her favorite aspect of her job is creating a patient-provider relationship with each patient and helping them to achieve their goal smile and optimal oral health. She believes that her approach to dentistry leads to a positive association for her patients that will stay with them for life.
Her membership in the American College of Prosthodontists helps Dr. Butenko to remain on the forefront of practices and advances in modern dentistry.
When she is not practicing dentistry, Dr. Butenko enjoys traveling, outdoor activities, biking, relaxing on the beach, and playing with her dog. Her favorite foods are oysters, sushi, and steak.
Related Posts