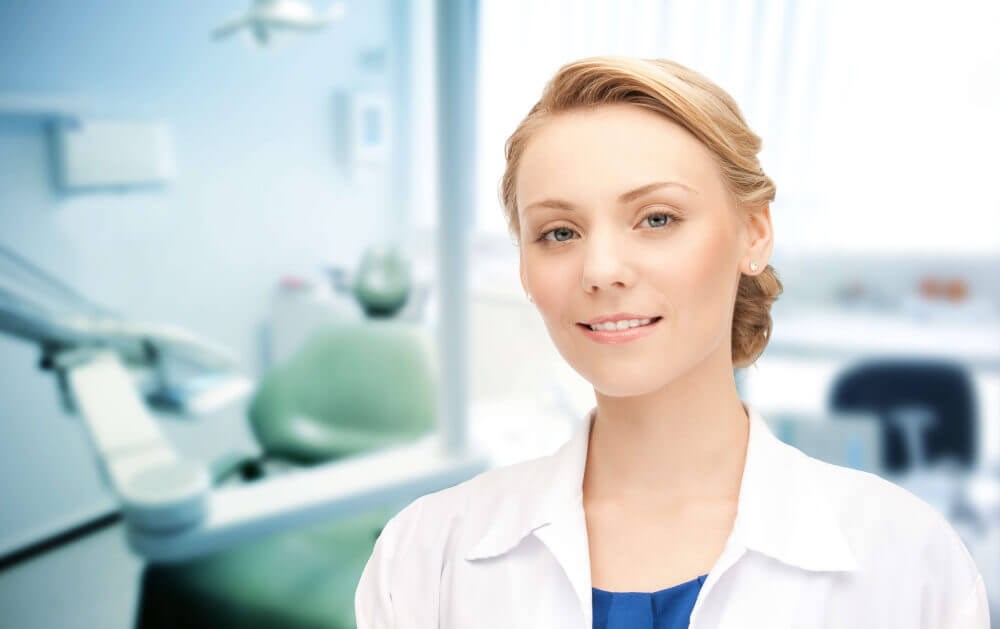 While implant dentistry is being offered by more and more practitioners across the country each year, it is important to evaluate the experience and knowledge of the dental provider whom you choose to ultimately perform your procedure. At SEDA Dental of Pompano Beach, our acclaimed dentists are experts in the field of implant dentistry and can safely and successfully help you achieve your best smile yet.
Why Should I Consider A Dental Implant?
Getting a dental implant is a wonderful option for patients in Pompano Beach, FL who are looking to replace a missing or damaged tooth. Not only does the implant act similarly to a natural tooth root in terms of stimulating healthy gum tissue and maintaining the structural integrity of the face, but it is also much more durable and functional than traditional restorations such as crowns, bridges, and dentures. Implant-supported restorations look, feel, and function almost the same as a natural tooth, allowing patients to regain their ability to eat, talk, laugh, and live without restriction and worry. When an implant is properly cared for, it can last the rest of a patient's lifetime. However, the first step is a successful procedure with a competent dentist. A few important things to consider when choosing a provider for your dental implant include:
Not All Dental Implants Are Created Equal
As with any medical or dental procedure, the knowledge and expertise of the dentist who will be performing your dental implant procedure plays a key role in the overall outcome. Though many dentists have been educated on performing basic implant dentistry, the procedure is not the same for every patient. There are well over 40 unique kinds of implants on the market currently, and it is imperative that a dentist is well-versed enough in all of the available options that he or she is able to select the one that is best-suited to your needs. From the depth of your jawbone to the current state of your gum health, countless variables play a part in determining which dental implant is right for you.
Success vs. Failure
While dental implants have a relatively high success rate at greater than 90%, many of the issues that cause implant failure, including the wrong type of implant being used, are preventable at the time of the procedure. Our highly-skilled dentists at SEDA Dental of Pompano Beach always take the time and consideration to carefully evaluate each individual patient's case to ensure the best possible chance of achieving a successful implant. Factors that may ultimately interfere with an implant's ability to successfully integrate with the bone such as gum and tissue health, overall oral health, and behavioral problems (clenching and grinding) are all assessed and treated well before a procedure is undertaken.
An "Easy" Procedure
Though it is performed quite commonly and has a high average success rate, the dental implant procedure should not be thought of as routine. If your provider describes it as an "easy procedure" for them, don't hesitate to ask questions about his or her experience and familiarity with the different issues discussed above.
While the procedure itself is complex from a technical standpoint, requiring expert care by the provider and up to 3-6 months of healing time, our team at SEDA Dental of Pompano Beach is committed to making the process as easy as possible for you, the patient. We take great pride in providing the highest level of care and taking our patients' comfort and satisfaction very seriously. With a wide variety of sedation and numbing options available, the procedure can be virtually painless for most.
How Do I Get Started?
Once you have made the decision to undergo a dental implant procedure, the first step is to be evaluated by one of our experienced and knowledgeable dentists at SEDA Dental of Pompano Beach. During your initial visit, the dentist will evaluate your needs, discuss your history, likely perform x-rays, and take the time to guide you through the dental implant process and answer all of your questions thoroughly and honestly. From there, you will be able to schedule the procedure at your convenience.
We know that dental implants are a considerable investment both in terms of finances and time. At SEDA Dental of Pompano Beach, we are committed to using our experience and expertise to give you the best possible return on your investment in the form of a beautiful, functional, and healthy smile. Call us today to schedule your consultation.