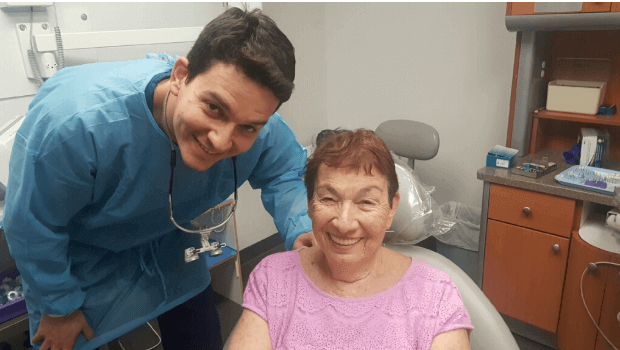 From a very early age, you are encouraged to ask questions - to your parents, your teachers, and especially to your dentist. Dentists generally have the upper hand when it comes to asking questions. Who can talk with hands in their mouth? However, always remember, you are the patient and asking dental questions is a crucial part of your long-term healthcare. Whether you have been to the dentist lately or not, or just need to brush up (no pun intended) on what to ask the experts, here is a list of five questions that shows you are serious about dental care.
Five Questions To Ask Your Dentist
1. What Are The Best Ways To Practice Good Oral Hygiene At Home?
It is vital to brush and floss your teeth at least three times a day, but if you want to take your oral hygiene to the next level, then merely follow these simple steps to great dental health.
Avoiding snacks that are high in sugar.
Eating a balanced diet of fruits and vegetables.
Avoiding tobacco of any form.
Chew only sugar-free gum.
2. What Can I Do To Improve My Dental Health?
Everyone's mouth is different and requires more than the general guidelines of brushing after meals and flossing daily. Dentists can give you this tailored information and advise you on whether you need to floss more often or switch to a different toothbrush. They can tell you if you need to increase or decrease your intake of fluoride, and how often you should come in for a visit. There is no such thing as a silly question when it comes to medical visits, and never be shy to ask your dental professional about new products you have seen advertised on whether they can help you or are a waste of money.
3. How Can I Improve The Whiteness Of My Teeth?
A beautiful, white smile can definitely sky-rocket your self-confidence. Most people experience some discoloration of the teeth over the years, either from the surface, extrinsic or internal stains. Whether you are a coffee lover or tobacco user, you can treat stains with at-home whitening or professional in-office whitening done regularly. It is best recommended to use composite bonding or the application of veneers to the affected teeth for intrinsic discoloration, which is staining below the surface of the tooth, to provide a more permanent solution.
4. At What Age Should My Child First See A Dentist?
Since children can develop their first cavity by two years old, it is recommended to book their first visit once the first tooth erupts, or the latest, their first birthday. Early visits to your dentist for your child helps dentists catch potential problems that may affect the children's overall health and well-being as more teeth erupt over time.
5. What Is The Least Invasive Way To Treat My Problem?
Sometimes, a dentist will opt for the easiest route for them, rather than the best long-term solution for you. It is highly encouraged that patients advocate for themselves by making sure they are given all the options before agreeing to a dental procedure. Make sure your dentist walks you through all dental alternatives and provides the best solution for you.
Just as you talk and share health concerns with your primary doctor, It is crucial to maintain a dialogue with your dentist, after all, dentists are doctors too. Taking your smile to the next level involves more than just a routine check-up and cleaning; for truly noticeable changes, you will need to start off by having an in-depth chat with your dentist. Always make the most out of your dental visits and remember, there is no such thing as a silly question.
SEDA Dental offices can be found in cities throughout South Florida including Jupiter, Boynton Beach, Delray Beach, Boca Raton, Pompano Beach, North Miami Beach and Pinecrest. Book your appointment today or visit our Facebook page to learn more.
Tooth be told, we love all our patients and look forward to meeting you at the office of your preference. SEDA Smile, SEDA Difference, Seda Dental.